You can integrate Revaly with your Microsoft Teams account so you get Revaly notifications automatically sent to your team!
Configuring the Webhook
To integrate your Teams Space with your Revaly space, first, go to your team's page, click the three dots next to the channel you'd like the notifications to flow to, and click Connectors.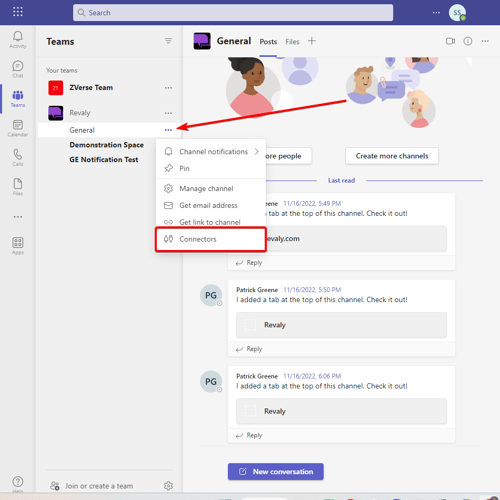 From there, type "Incoming" into the search bar, and select Configure in the Incoming Webhook option.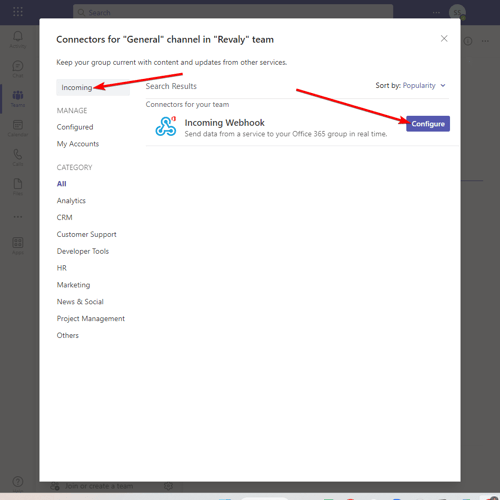 Next, name your Webhook, upload an image you would like for your webhook, and click Create.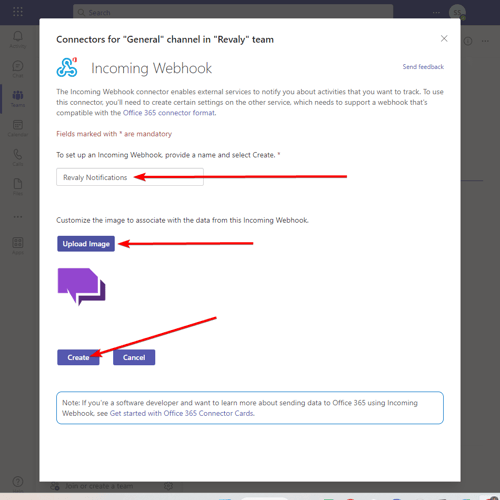 We suggest naming your Webhook "Revaly Notifications" and uploading the Revaly logo.
After you've created your webhook, copy the link generated, and select Done.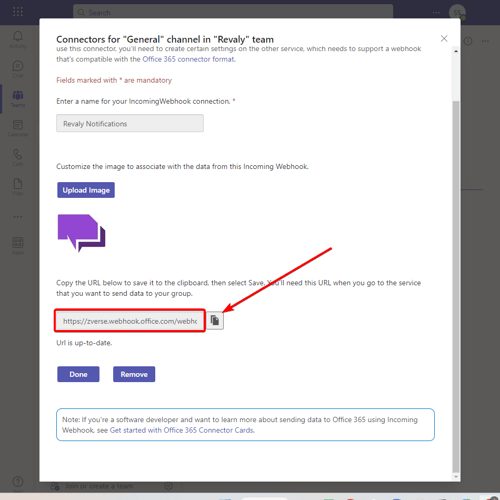 Adding Webhook URL to Teams
Now head back to the Revaly space you'd like to receive notification from, select Space Settings, and scroll to the bottom.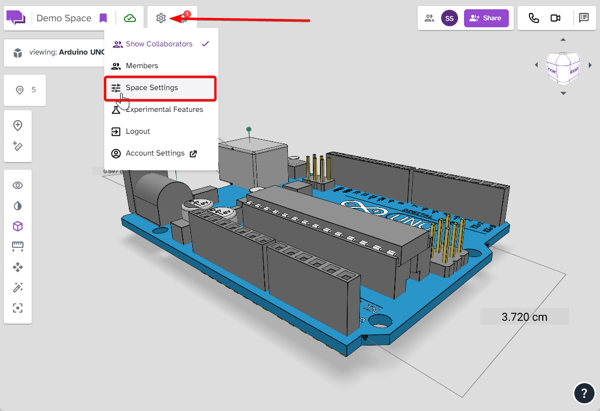 Only one Teams Webhook is permitted per Space. This means that you can only integrate one Space with a Teams channel. You could, however, integrate one Teams channel with multiple spaces, simply use the Webhooks link generated for the Teams channel you would like notifications to flow to and paste it into all of the Spaces you want to receive notifications for.
Finally, paste the link generated in the Microsoft Teams link under the Integrations section.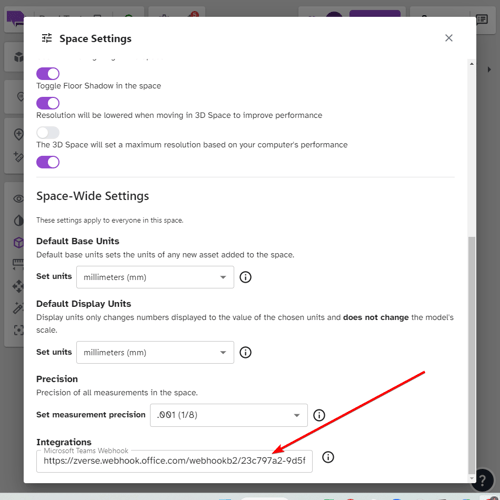 Note that you do not have to click anything for your webhook to be operational. Simply paste the URL and close out of your space settings!
If you go back to Teams, you should see this in your channel.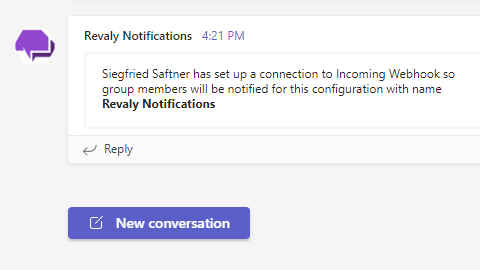 Congratulations!! You will now receive updates in your Teams channel about Notification in your Revaly Space.