Revaly has several unique ways to ensure that you are always properly informed about updates and changes in your space.
When you are tagged in a comment, you will get a Notification in Revaly and in your email inbox, depending on your account settings.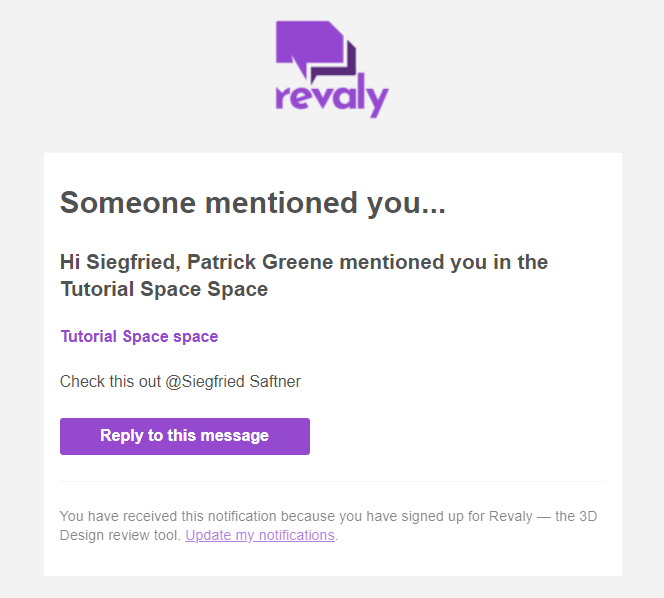 Notification Inbox
You can see all of your notifications by clicking the bell icon in the top right corner of both the dashboard and your spaces.
Clicking the bell will bring you to your inbox. In your inbox are notification cards. These cards give you context to the notification, telling you who mentioned you, what space they mentioned you in, and when they mentioned you.
When you were tagged

What space you were tagged in

Who tagged you
Notification Options
By clicking the three dots in the corner of a notification, you can mark the notification as read, you can view the comment or annotation you were mentioned in, in the space where it occurred, or archive the notification
Filtering Inbox
You can also filter your inbox to show all of your notifications, your read notifications, your unread notifications, or your archived notifications.
Archived notifications can be restored within 30 days
Viewing Notifications
Clicking "View Comment" from inside the notification center will bring you to the comment you are tagged in, and will highlight the comment in its original location.