Revaly supports a massive amount of file types and sizes, including most native and standard formats, to make sure you can work as efficiently as possible.
File Size
The recommended maximum file size is 1GB/asset, but we can currently support assets of up to 3GB/asset.
Supported 3D File Types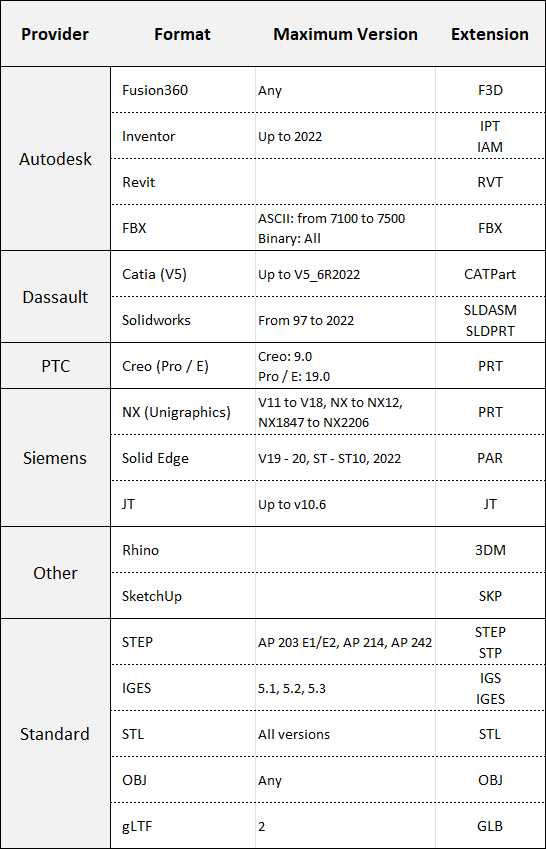 Assets that are created in color can be uploaded and viewed in color.
Reference files and related 2D data are currently unsupported.
2D File Types
The 2D File Types that Revaly currently accepts as a Space Asset are:
You should be able to upload any type of 2D file to the text chat at this time!
If you have an issue viewing or uploading an asset please reach out to us so we can help. Learn more about 2D File Assets.