Experimental features are the most asked-for features in a preview state.
Experimental features, as the name suggests, are experimental in nature, and may not work perfectly every time.
Experimental features must be turned on each time you leave or join a space.
Access
To access the experimental features, click the Settings icon in the top left side of your screen, and click Experimental Features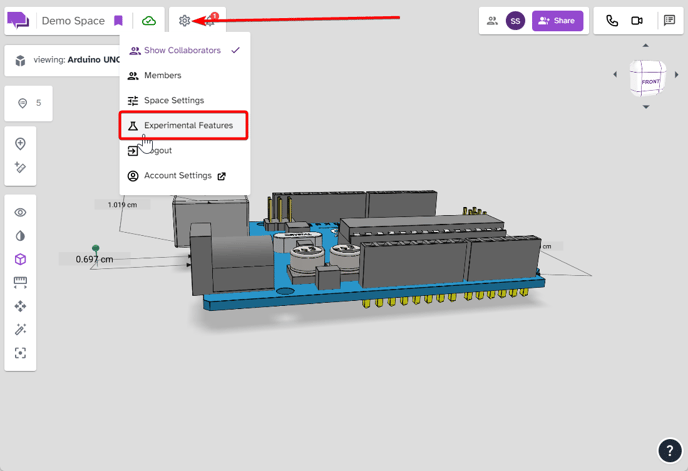 Sketch Pad
One of the more common feature requests we've received is for a sketch pad, where users can easily screenshot and markup the asset they're viewing- well now they can!
As with any experimental feature, to start using it you'll need to toggle it on in the space settings.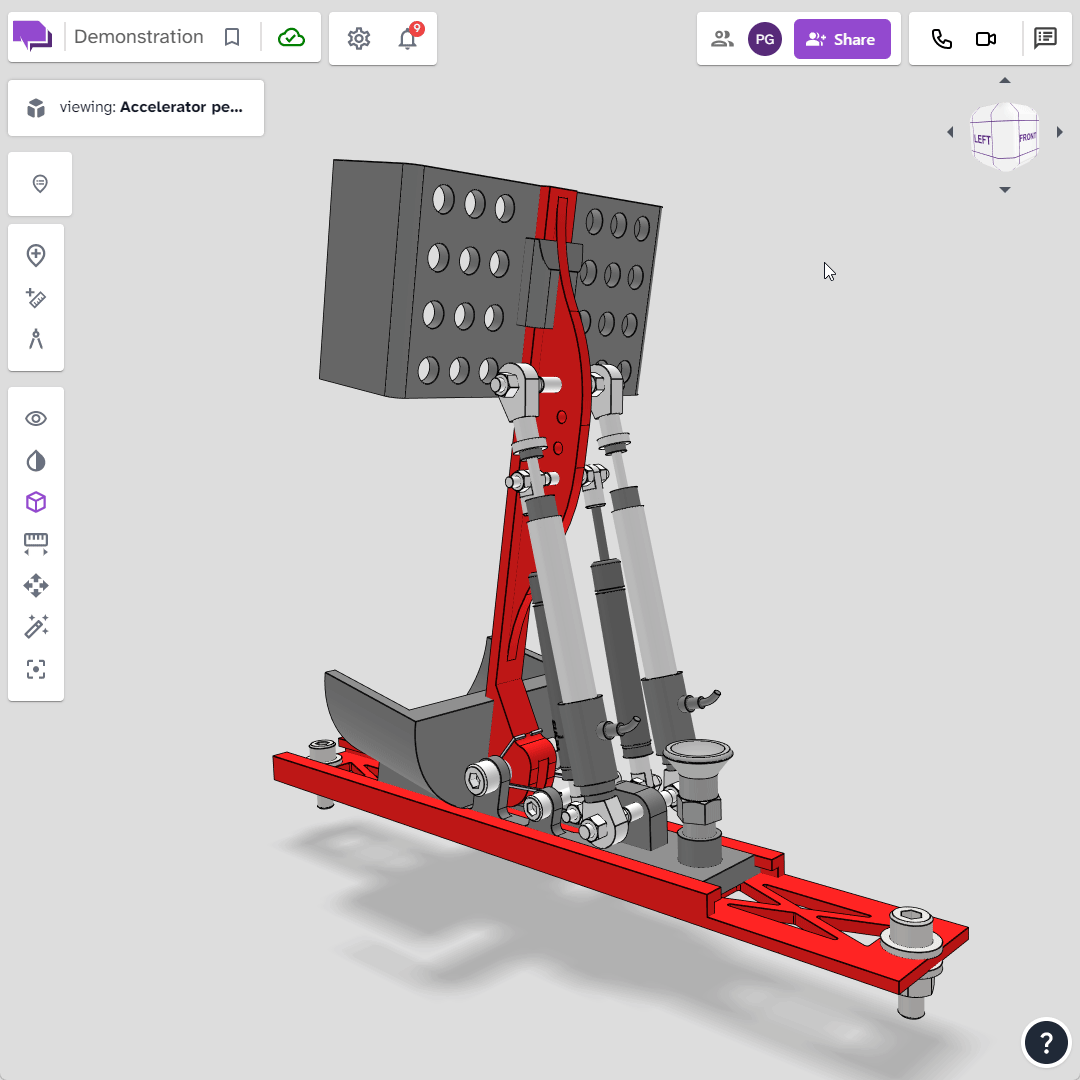 Once enabled, you can access the sketch pad feature via the space chat.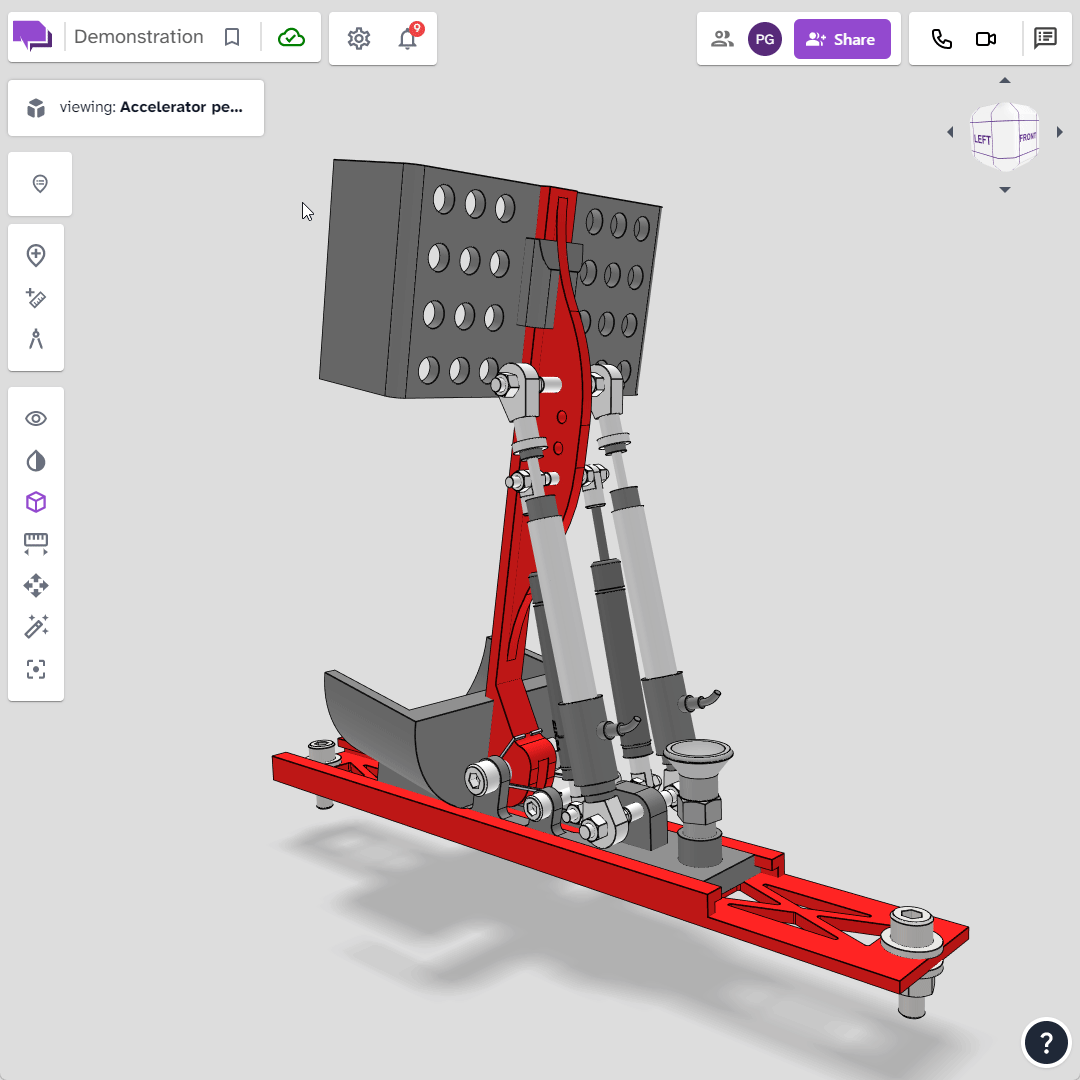 Sketch pad will take a screenshot of the asset from your current perspective. From there you can use your mouse to draw, enabling additional context for other users.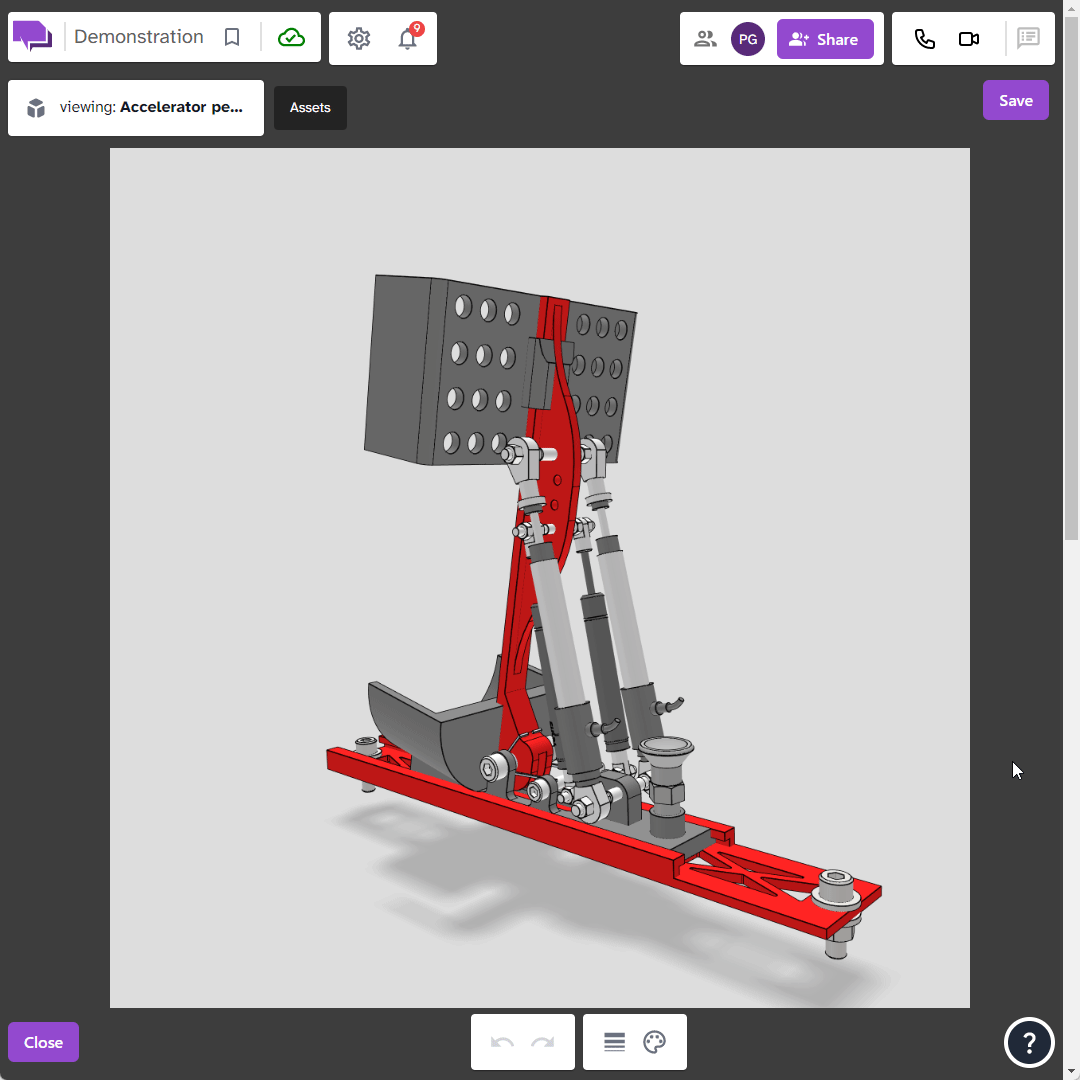 Not all assets are the same, some have lots of colors or maybe you like to use the dark background. With that in mind, we've empowered you to be able to change the color and weight of the pen stroke.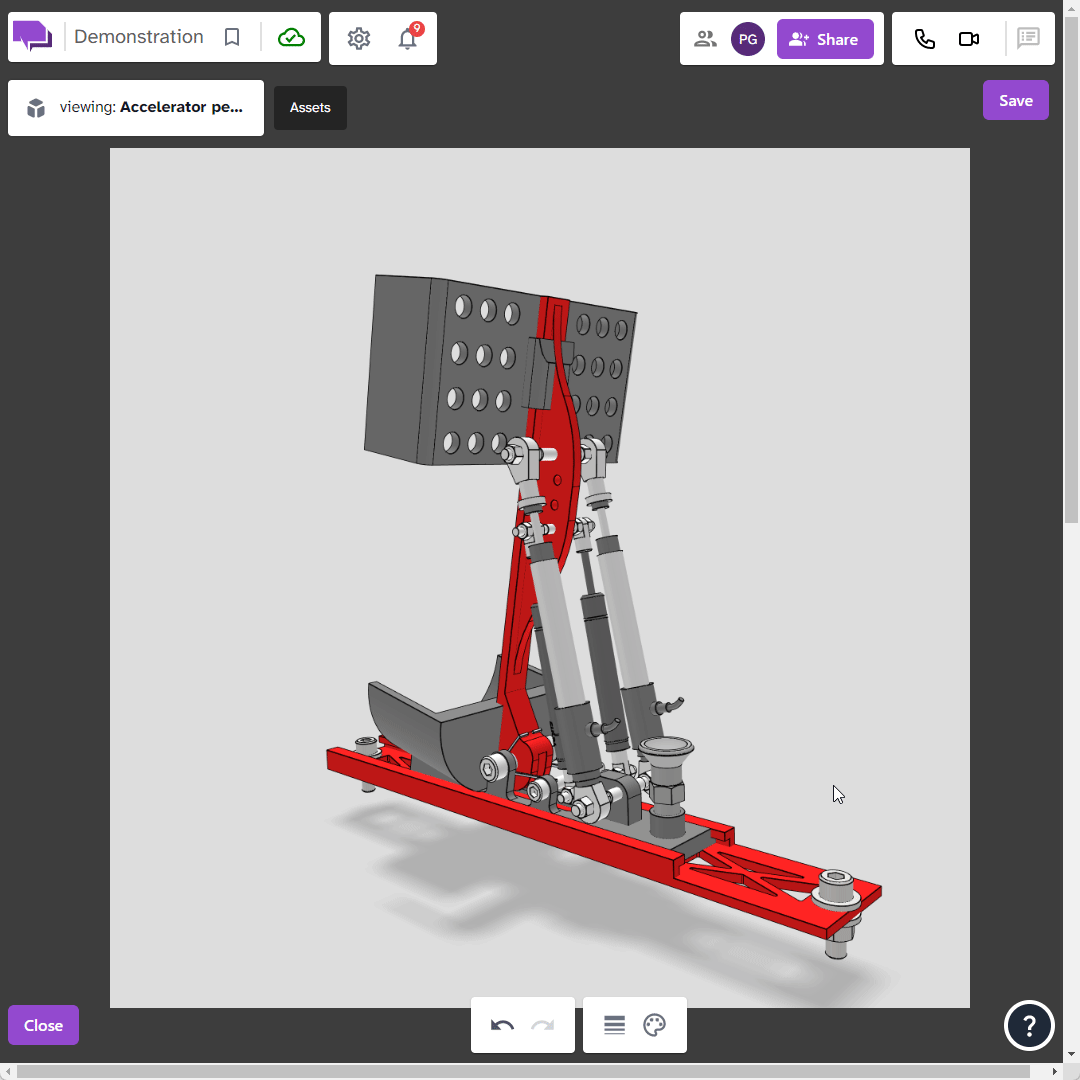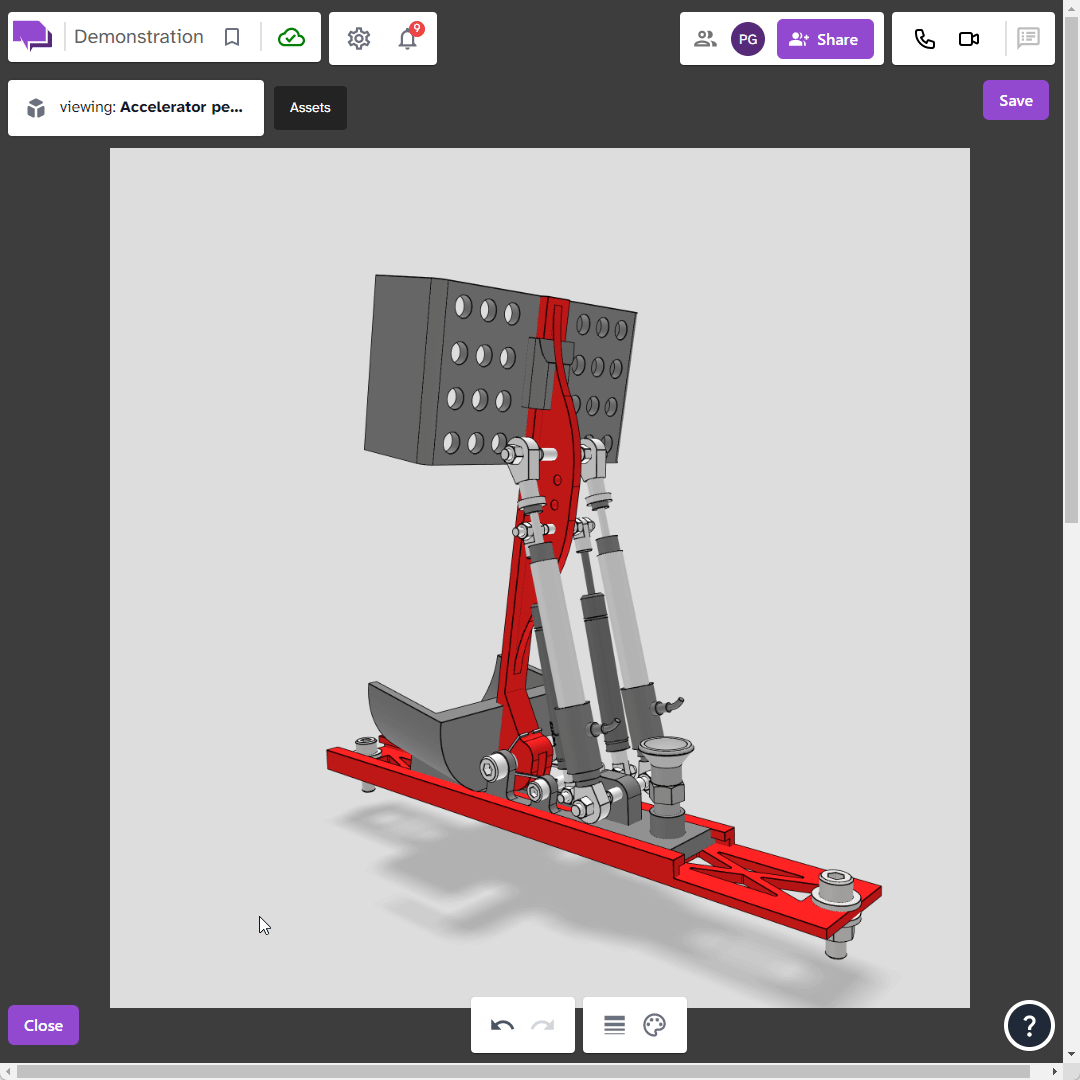 Once you've finished your masterpiece, click save and your drawing will be ready to send in the chat. From there you can tag the collaborators who need to see it!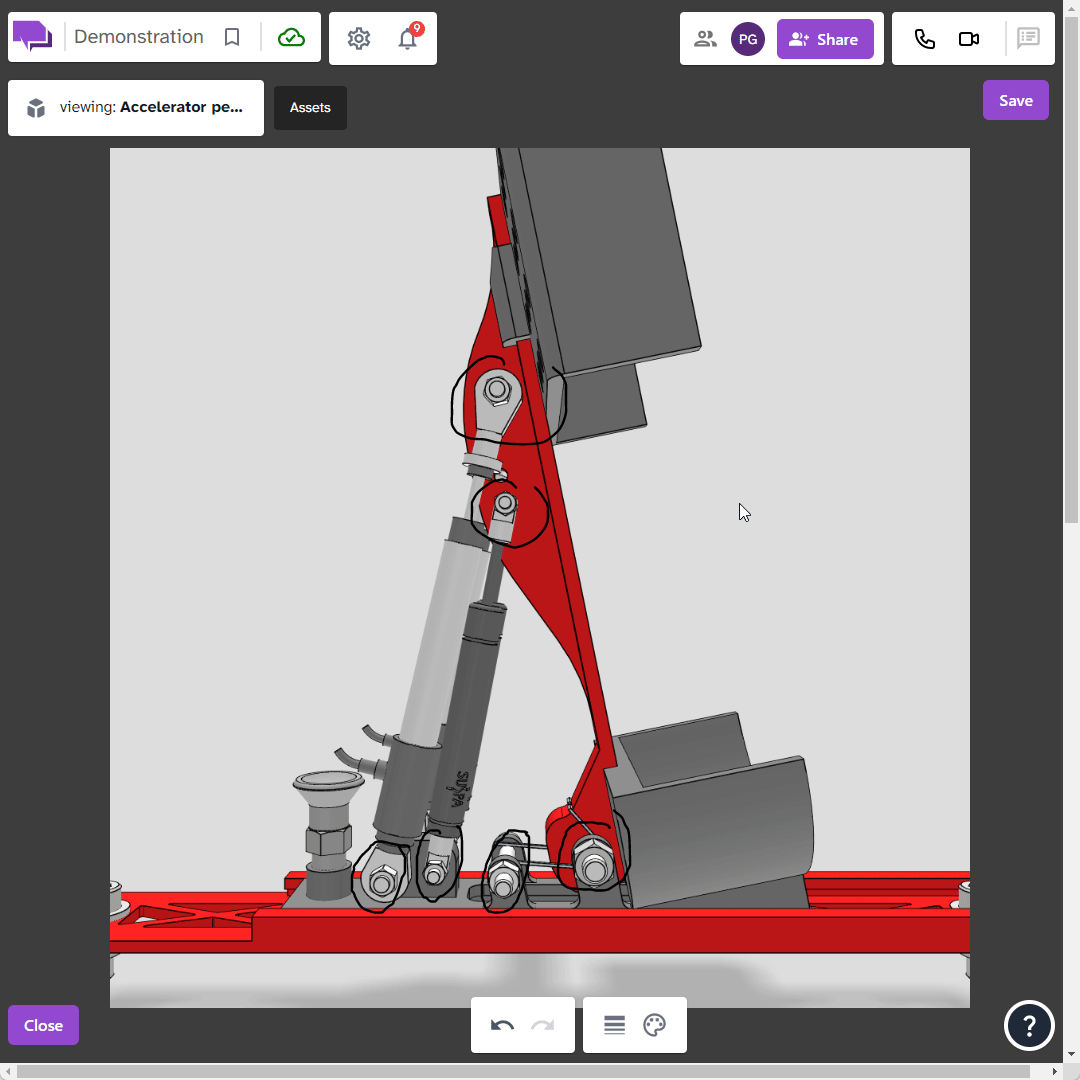 Sketch pad markups are PNGs and can be downloaded and shared outside of Revaly just like a normal picture!
If you have an issue with an experimental feature, please reach out to us to we can help. Learn more about reporting an issue.