Collaborating in Revaly is essential for the efficiency and flow of your team. This article dives into some of the most useful collaboration methods.
Seeing Cursor and Orbs
After sharing your space with other members of your team, you will be able to see others within your space, represented as orbs, allowing you to see how they are viewing the asset.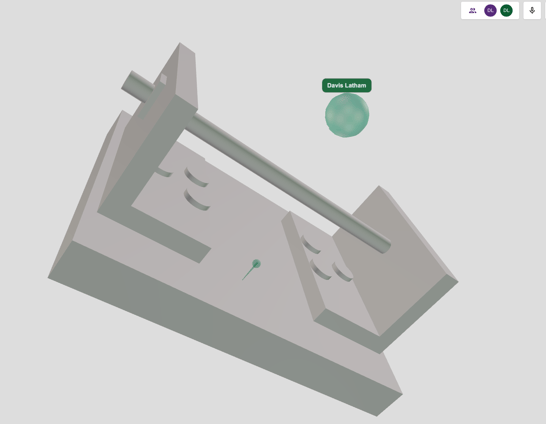 When a member of your space has their cursor on an asset, you will see the cursor represented as a sphere, it will move around to match their cursor movements. The cursor color will match the color of the user orb, so you know who's cursor is who's.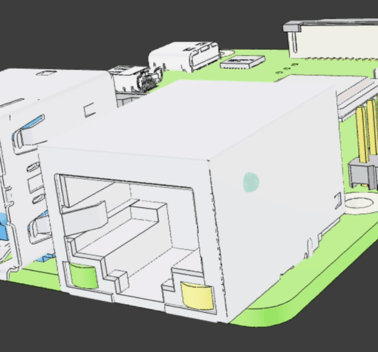 Show and Hide Members
If you would like to hide the orbs within the space, you can click the "Hide Collaborators" button in the top right of your screen. The collaborators are still in the space, but this just hides their orbs for a better view of the asset. You can click this button again to show them again.
Follow Features
You can follow users by clicking on their icon in the collaborators' tile in the top right corner of the screen. This allows you to see everything in the space from their perspective.
You will know you are following the user when you see a blue pop-up at the bottom of your screen.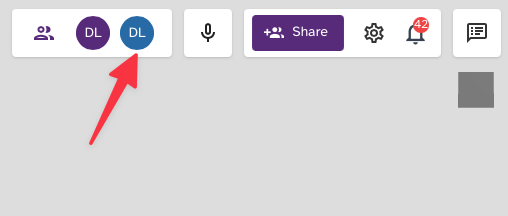 To stop following a user, simply click the "Stop Following" button at the bottom of your screen or click anywhere on the asset.

Bring Everyone to Me
If you want users to view the asset from your perspective, you can bring everyone to you. Click your icon in the top right corner, and click "bring everyone to me".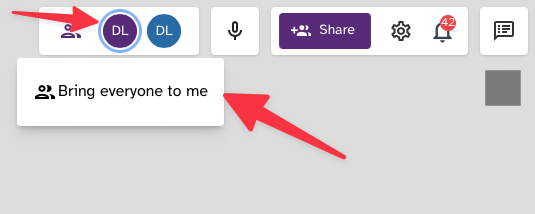 See who's following
The eye under your icon means someone is following your view. You can view who is specifically following you by hovering over the eye. You will also see a popup in the bottom left of the screen telling you that you are being followed.

If you are having an issue with collaboration in Revaly, please reach out to us so we can fix it. Learn more about reporting an issue.