Use voice and video calling within a Revaly space to easily talk with your teammates.
Starting a call
To begin a call, you must first be in a space. From there, you will click on the phone or video icon in the top toolbar. The phone icon starts an audio call, with video disabled, but video can be re-enabled at any time. Once you click the video or audio icon, you then click the green start button.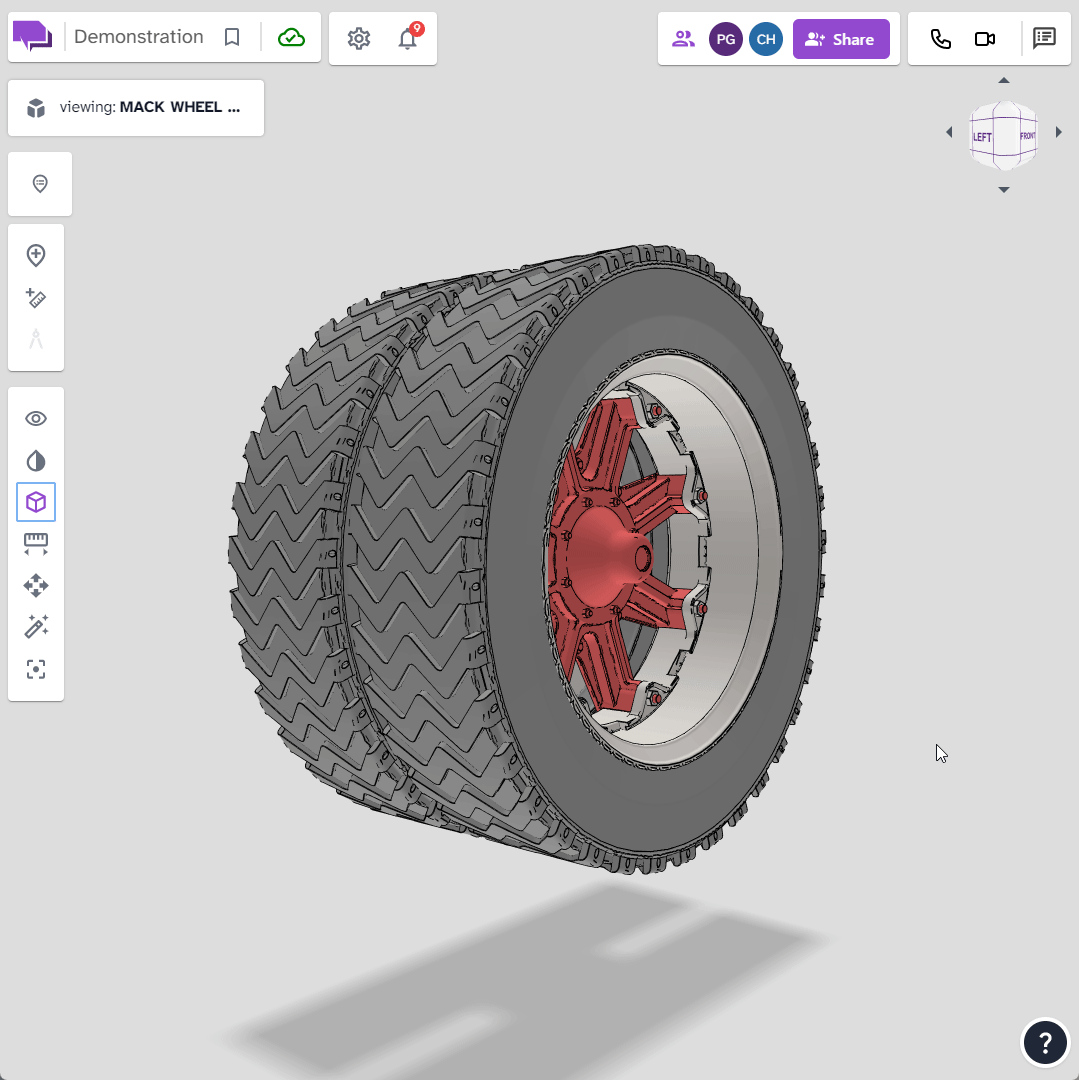 When a call is successfully started you will hear the start tone.
This will notify the collaborators in the space that a call has begun.
You can turn video your video or audio on or off before joining the call by toggling the microphone or video icon on the popup notification.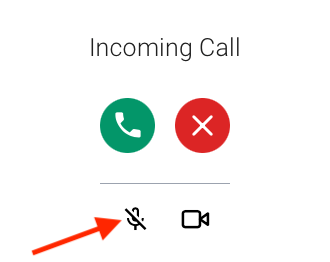 If the icon has a line through it, the corresponding feature is off, if there is not visible line through the icon, the feature is on.
Currently, video and audio calls will only show 5 participants, to see the other participants in the call, use the scroll arrows on the bottom or top of the video feed window.

Leaving a call:
When you'd like to leave the call, simply click the leave button. You will hear a tone to indicate that you have left the call.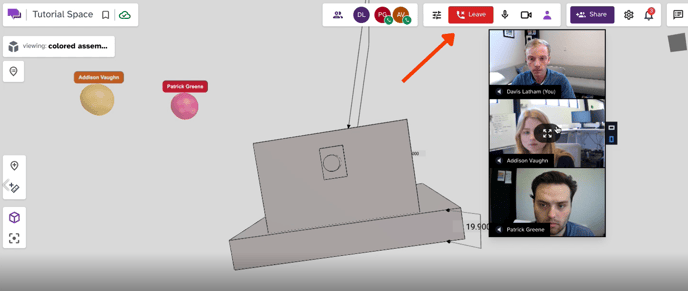 Muting/Unmuting your Microphone
The microphone icon allows you to easily mute yourself before or during your call.
Simply click on the microphone to mute yourself.

You can also turn off your camera while in a call. Just click the video icon in the toolbar.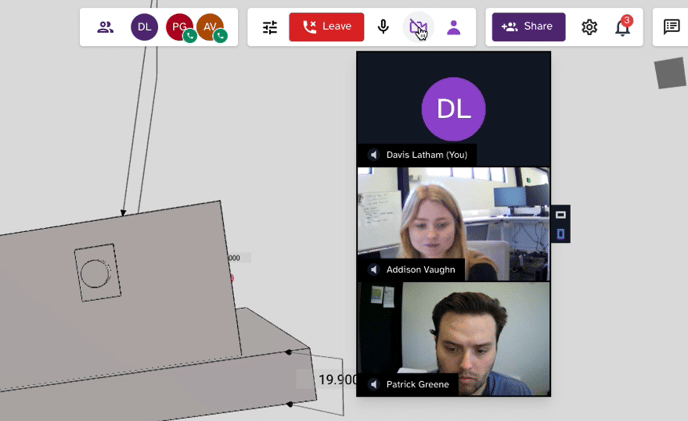 Changing your microphone and speaker input/output
You can also edit the source of your microphone and speakers during both by clicking the slider icon next to the join button.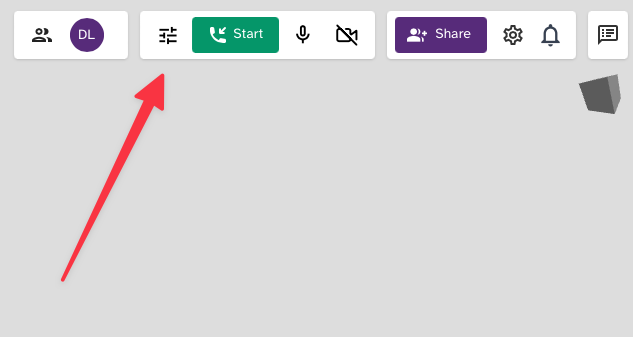 Then simply adjust using the dropdown selectors.
Other Video Features
If you want to see the view from your camera, simply click the person icon next to the video icon. This will give you a view of what your camera sees.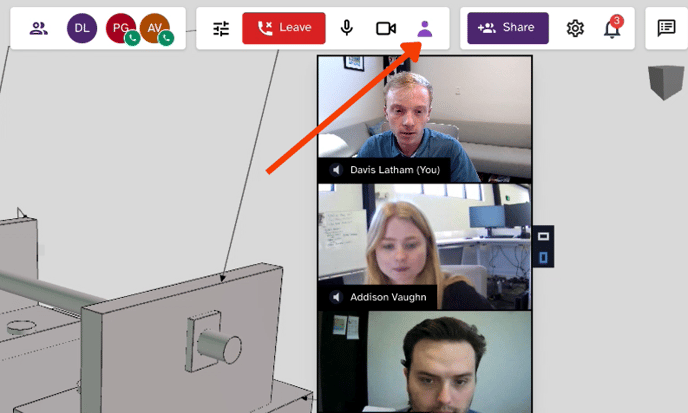 You can also edit where this pop-up appears by clicking on the horizontal or vertical rectangles next to the video feature. This pop-up can appear on the top or bottom of your screen.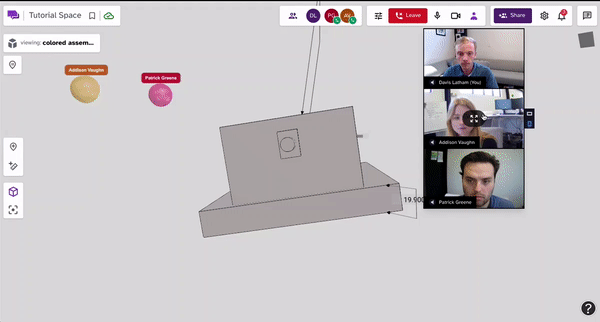 You can also enlarge other collaborators' icons within the space. Simply click on the rectangular icon on the side of the collaborator's screen.
You can then move the icon around your screen.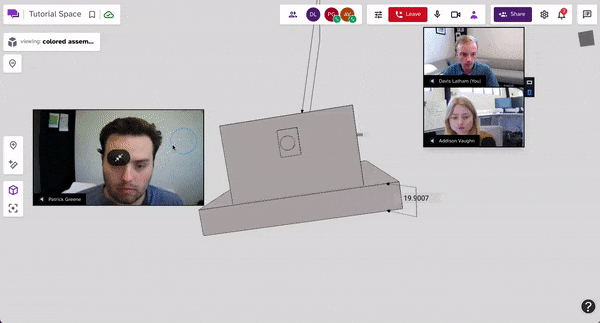 To collapse this expanded view, hover over the expanded video and click the inward-facing arrows in the middle of the video feed.