For details on Revaly's plans and pricing talk to your account success manager.
When you enter your billing manager you will see the plan associated with your account on our website.
Managing your Account
You can upgrade your account, find out your plan details, and add seats to your account at any time under your account settings.
To access account settings click the icon in the top right corner and select settings.
Then go to the Billing tab on the left side and select "open my billing manager".

Adding seats
To adjust the number of paid licenses in your account, click update quantity beside your current plan.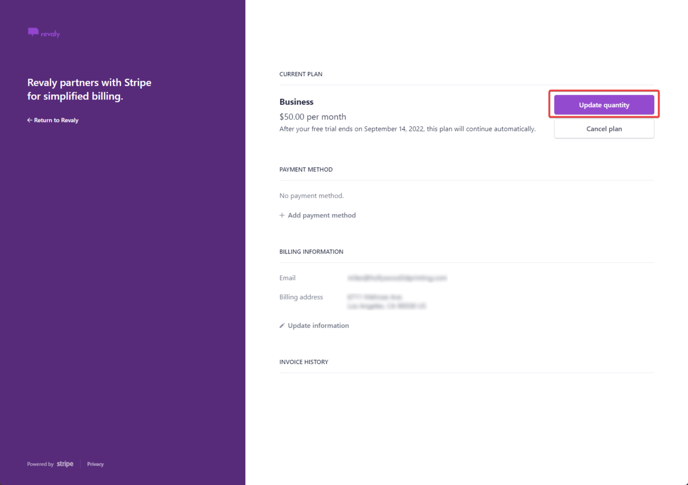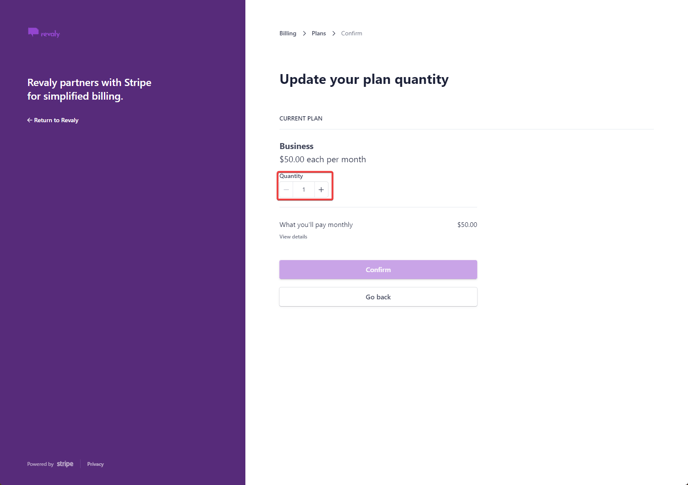 NOTE: Upgrades will take place immediately, but downgrades will take place at the start of the next billing cycle.
Updating your billing information
To update your payment method, select "Add payment method"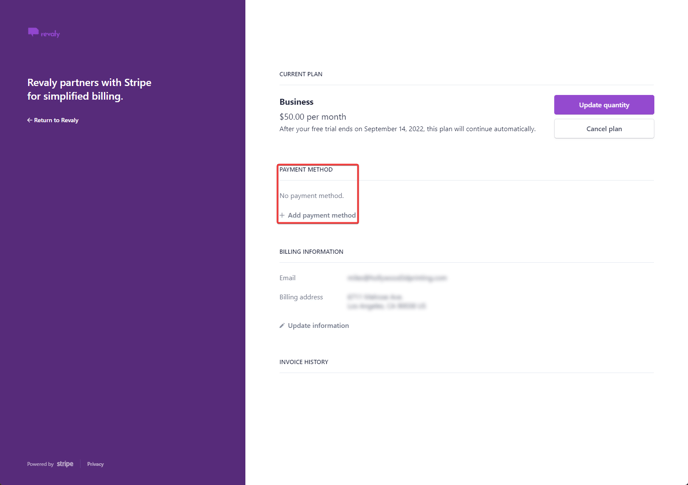 And then simply enter a valid credit card.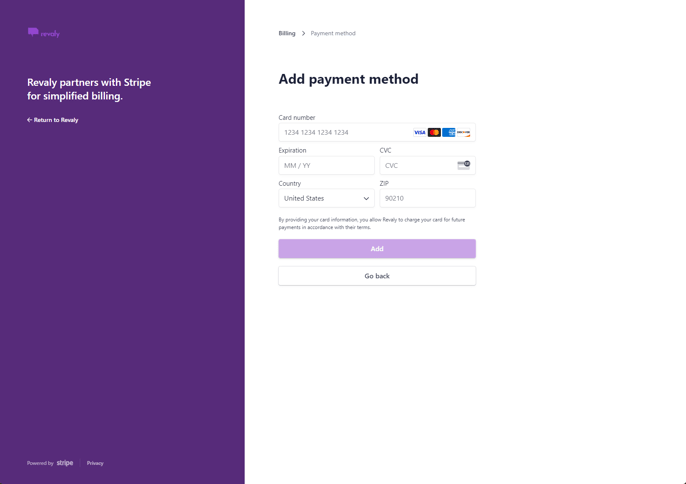 To update your billing information select "Update information."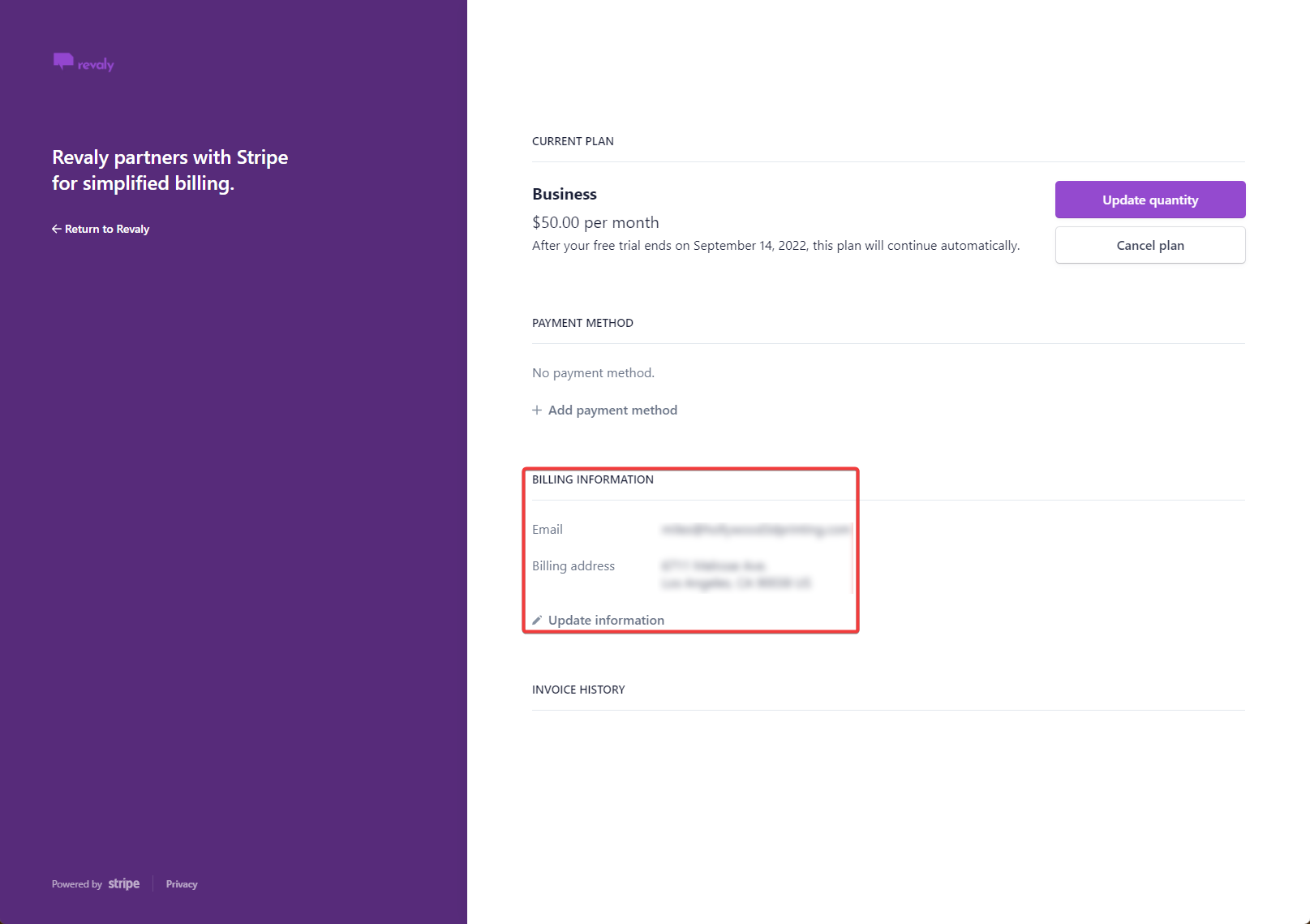 Then update your billing email and address as necessary.